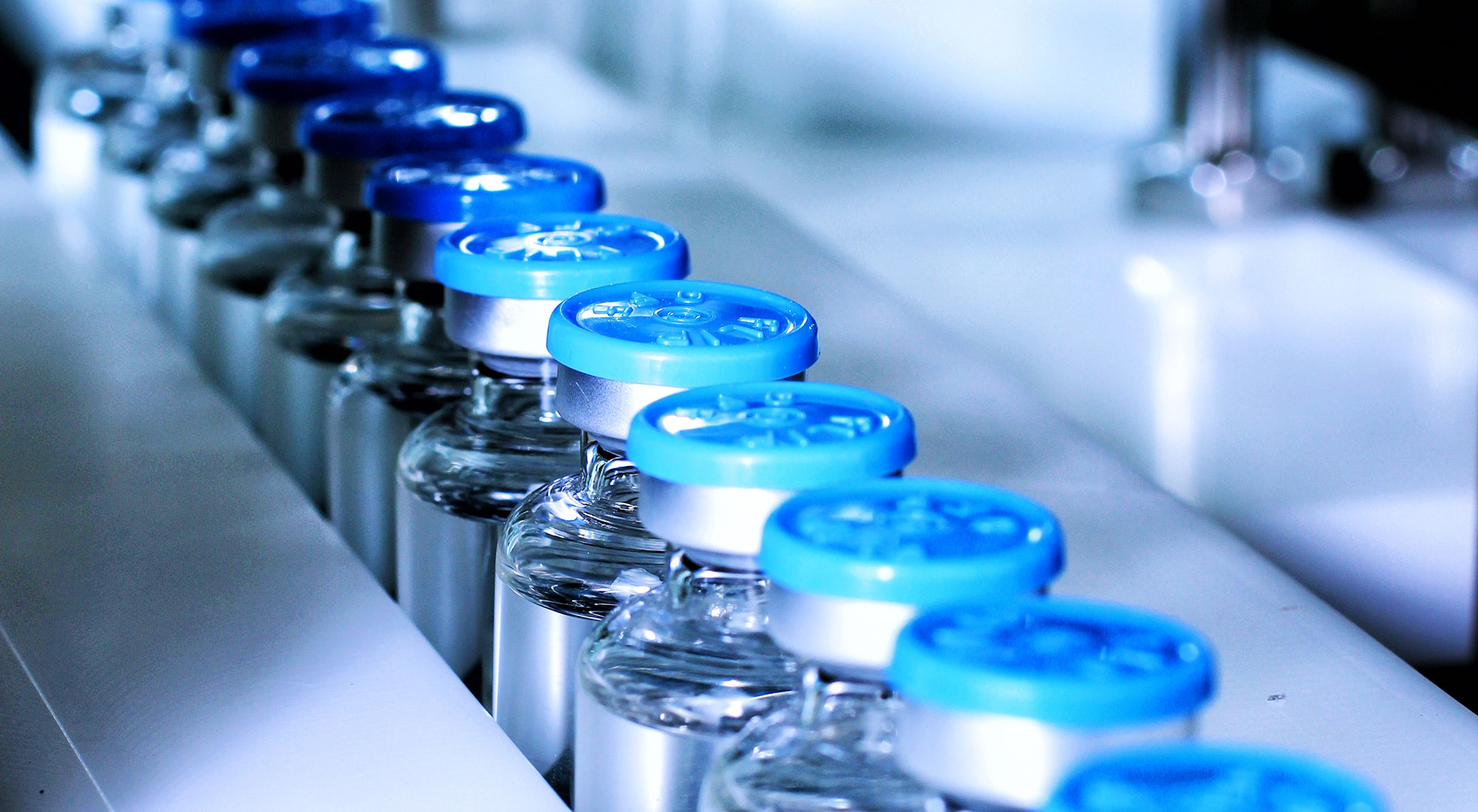 What grade of pharmaceutical water is right for your application?
Different grades of water quality are required depending on the different pharmaceutical applications. The control of the quality of water, in particular the microbiological quality, is a major concern and the pharmaceutical industry devotes considerable time and resource to the development and maintenance of water purification systems.
The purification system design will depend on many factors, but it will start with the raw water available at the site and the treatment required to achieve the correct standards to then purify the raw water and meet the application requirements in terms of specification standards, volume and temperature.
We have looked at the different types of water and summarised them below to help you decide what grade of pharmaceutical water suits your requirements and in addition what Puretech system is best suited for each application.     
Potable Water
Potable Water is not covered by a pharmacopeial monograph but must comply with the regulations on water intended for human consumption, laid down by the competent authority. Testing should be carried out at the manufacturing site to confirm the quality of the water. Potable water may be used in chemical synthesis and in the early stages of cleaning pharmaceutical manufacturing equipment unless there are specific technical or quality requirements for higher grades of water. It is the prescribed source feed water for the production of pharmacopeial grade waters.
Applications suitable for Potable water
Potable water is not suitable for general pharmaceutical use because of the considerable levels of dissolved solids that are present, but it can be used for initial rinsing of some equipment, containers and vessels used for non-sterile medicinal products, some Active Substances, and Intermediates.
Puretech Solutions
Although potable water is not suitable for general pharmaceutical use, it is the prescribed source feed water for the production of pharmacopeial grade waters.
Depending on where you are in the world, the chemical make-up of potable water will vary which means the system to treat it has to be specifically designed for each individual site. Whether you are producing Purified Water or Water for Injection, the pre-treatment to the pharmaceutical grade water generation system, is the most critical stage and process of any installation.
Puretech individually design all their pre-treatment systems based on the local analysis of the potable water and their experience in that region. They're built as a self-contained skid in the UK with its own independent controls and wiring, its factory tested before it's shipped ensuring for a smooth installation and commissioning procedure on site.
Purified Water
Purified Water (PW) is used for the preparation of medicines other than those that are required to be both sterile and non-pyrogenic, unless otherwise justified and authorised. PW must meet the requirements for ionic and organic chemical purity and must be protected from microbial contamination.
Applications suitable for Purified Water
Purified water is used for the production of, non-parenteral preparation/formulation and for the cleaning of certain equipment. It can also be used for cleaning and rinsing of non-parental product-contact components and all types of tests.
Non-Sterile Medicinal products normally use PW, for example Oral and Nasa/Ear preparations, but also granulation and tablet coating use Purified Water.
Puretech Solutions
Puretech offer solutions to generate Purified Water suitable for every facility and region across the globe. Typically, the core technologies are Reverse Osmosis and Continuous Electrodeionisation (CEDI), and whether bacteria proliferation is controlled via a chemical sanitisation procedure or by hot water, Puretech have a product suitable.
Our range of products include the OASYS, ASEPSYS and GENESYS all of which generate purified water to European, United States, Japanese Pharmacopeial standards, and others.
Water for Injections
Water for Injections (WFI) is used in the production of parenteral and other preparations where product endotoxin (pyrogen) content must be controlled, and in other pharmaceutical applications where the water is required to be sterile and non-pyrogenic, for example for the preparation of products for parenteral use.
The final WFI product must meet all the chemical requirements of Purified Water as well as the additional bacterial endotoxin specification.
Applications suitable for Water for Injections
WFI is used in the production of parenteral use products and most sterile medicinal products, such as Haemofiltration Solutions, Peritoneal Dialysis Solutions, Irrigation Solutions and Vaccines.
It is also used for the cleaning and rinsing of the above product-contact components, such as vessels and washers.
Puretech Solutions
Puretech offer solutions to obtain WFI including membrane technology (Reverse Osmosis (RO) and Ultra Filtration (UF)) and distillation. Both techniques are tried and tested and are globally accepted as ways of producing Water for Injection.
The GENESYSWFI is Puretech's membrane technology system (RO/CEDI/UF) system, producing WFI at ambient temperatures, perfect for applications where the WFI is not required to be hot. The system also can heat sanitise up to 85oC reducing the risk of bacterial proliferation.
Distillation is the more traditional way of producing WFI and we can offer electrically heated or steam heated Mult-Effect and Vapour Compression systems in a range of capacities from 150 l/hr upwards of 10,000 l/hr.
Pure Steam
Although strictly speaking Pure Steam isn't a grade of Pharmaceutical Water, it is used as a sterilising medium to eliminate contaminants from various process systems and must be pure, dry, and pyrogen-free.
Potable water is not adequate to feed a Pure Steam Generator and will require pre-treatment. Reverse Osmosis (RO)/CEDI which generates Purified Water is a good option.
Applications suitable for Pure Steam
Pure steam is used in applications such as sterilisation, to not only eliminate contaminants but to also ensure quality control of critical attributes such as dryness, superheat and production of non- condensable gases, all of which could adversely affect the process and process equipment.
The Pharma sector is the main sector that uses Pure Steam, and it requires all the equipment and processes to meet cGMP, as regulated by national agencies such as the FDA in the United States and the EMA in Europe.
Puretech Solutions
Puretech have within their product portfolio electrically heated and steam heated options of Pure Steam Generator ranging in capacities from 150 Kg/hr to 5000 Kg/hr.
All systems are designed for pharmaceutical applications and meet Pharmacopeial guidelines and cGMP etc.