Innovation
Research and Development
We are committed to seeking out, exploring and creating new solutions, which we believe is the cornerstone for Puretech's future success.
Examples of our innovations
Pureview
Pureview software is an innovative optional addition to our systems which enables our clients to work more effectively. It offers clients real time information on the performance of their Puretech water, steam and gas delivery systems. Using Pureview they can monitor their systems remotely and identify potential issues then take appropriate action to avoid or minimise the impact. Pureview also offers clients automated reports on pressures and flows etc.
ArgonØ ­™
The ArgonØ ­™ is a world first in point-of-use gas recycling, facilitating cost effective recycling of argon as well as other inert purge gas such as helium and xenon.
Argon is one of the gases produced from an air separation plant during the production of oxygen predominantly  in the production of steel. It is used, in increasing volumes, in many high technology applications to ensure an inert atmosphere around/within a processing environment, for example, in the production of silicon ingots for photovoltaics and semiconductor devices, 3D printing of metal components, heat treatment of turbine blades etc. Historically the argon is used in a single pass and then vented to the atmosphere; it represents a significant cost to manufacture. While argon recovery and recycle may present particular technical challenges, the economic case for it is very attractive as supply is not keeping track with demand, for example the cost of argon to the Chinese solar PV industry has quadrupled (LONGi Green Energy Technology Co.) in the last 3 years.
We have responded to this opportunity by developing the ArgonØ ­™ argon recycle system, initially, focused on the Solar PV wafer fabrication industry.
The ArgonØ™  system is point of use i.e. recycles gas in a closed loop from a limited number of process tools, this gives the big advantage over potential plant wide installations of easy, straightforward retrofit into existing wafer manufacturing plants as well as allowing a phased installation, in line with the process tools, into new "ground up" facilities.
The ArgonØ™ recycles more than 95% of the furnace exhaust gas back to the process at purity levels that exceed the Semi PV6-1110  requirements, removing 1,000s of ppm of contamination in the process,  delivering a return on Investment of 2-3 years and is capable of saving a mid-volume ingot producer millions of dollars.
Nitron0
The argon recovered using the ArgonØ ­™ whilst pure enough for most applications, does contain nitrogen. The Nitron0 project aims to develop a system that will remove nitrogen contamination from recovered argon and enable the recycle of argon for high technology industries, such as semiconductor wafer fabrication, powdered metal additive manufacture of titanium and aluminium components for aerospace and specialist heat treatment applications. All of which have sensitivity to nitrogen with requirements varying from ppm to ppb levels. 
In House Capabilities
From design to commissioning, Puretech utilises its vast wealth of experience to bespoke control and delivery systems.
Design and estimation
Project management
Compliance
Systems engineering
Systems installation
Testing and commissioning
Systems validation
Sectors
Puretech offers product and system solutions to clients in the following sectors:
Pharmaceutical
Research
Healthcare
Food and beverage manufacturing
Renewables
Chemical
Biotechnology
Water

The core values that we expect our employees and those working on our behalf to understand and uphold to ensure that we do business in a legal, ethical and responsible manner.
Puretech is committed to protecting the members of our team and anyone affected by our work in all places and at all times.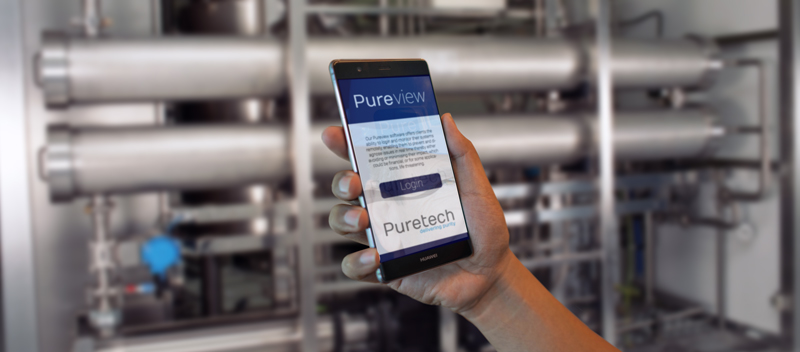 We are committed to seeking out, exploring and creating new solutions, which we believe is the cornerstone for our future success.
Sustainability
Our ambition is to make sustainability a consideration of every project we undertake and the way in which we conduct our business.
Accreditation
Puretech endorses and delivers to the exacting requirements of the governing bodies for the sectors we serve and all relevant legislation and guidance for the countries we operate in.