Pure Steam Generation Systems
Pure Steam Generation
Our Pure Steam Generators produce dry, saturated steam, suitable for sterilisation of pharmaceutical production plants, for direct contact with Active Pharmaceutical Ingredients (API's), for Parenteral and Non-Parenteral dosage form applications. The steam, when condensed, meets USP & EP requirements for Water for Injection. The steam is purified using centrifugal and gravity separation methods.
cGMP, ASME and PED standards are our baseline criteria for our Pure Steam Generators design and construction, materials and instruments are certified.
The evaporation column is designed to minimize steam speed to avoid the carry-over of water droplets, which are separated from the steam by means of a special labyrinth separator.
A Double Tube Sheet Heat Exchanger provides heating of pre-treated feed water above the boiling temperature, generating pure steam which expands into the evaporation column. Heating medium in the DTS Heat Exchanger is typically industrial steam at 100 to 120 psig (6 to 8 barg).
Pure steam pressure is maintained by an electronic control system, modulating the supply steam control valve and monitoring the evaporator feed water.
The system must be fed with Purified Water and heated using industrial steam, however heating can also be achieved using superheated water or with direct electrical power supply.
Capacities range from 20 to 8,000 kg/h.
Puretech's Kettle Pure Steam Generators, provided with a horizontal evaporation chamber with kettle end, are also available for sites with space restrictions and cases that require a high capacity of steam.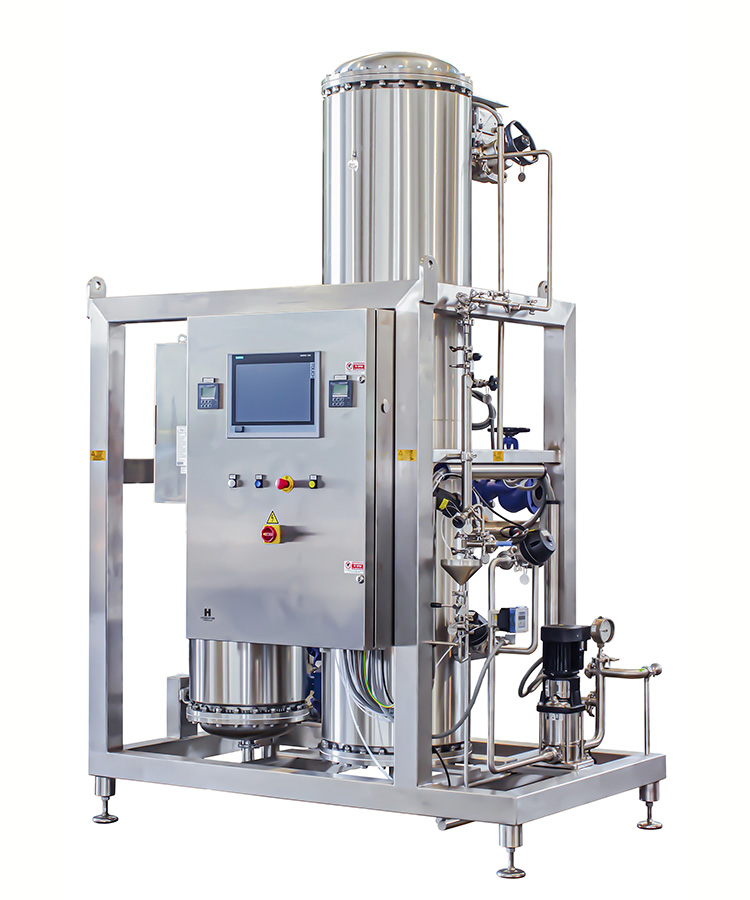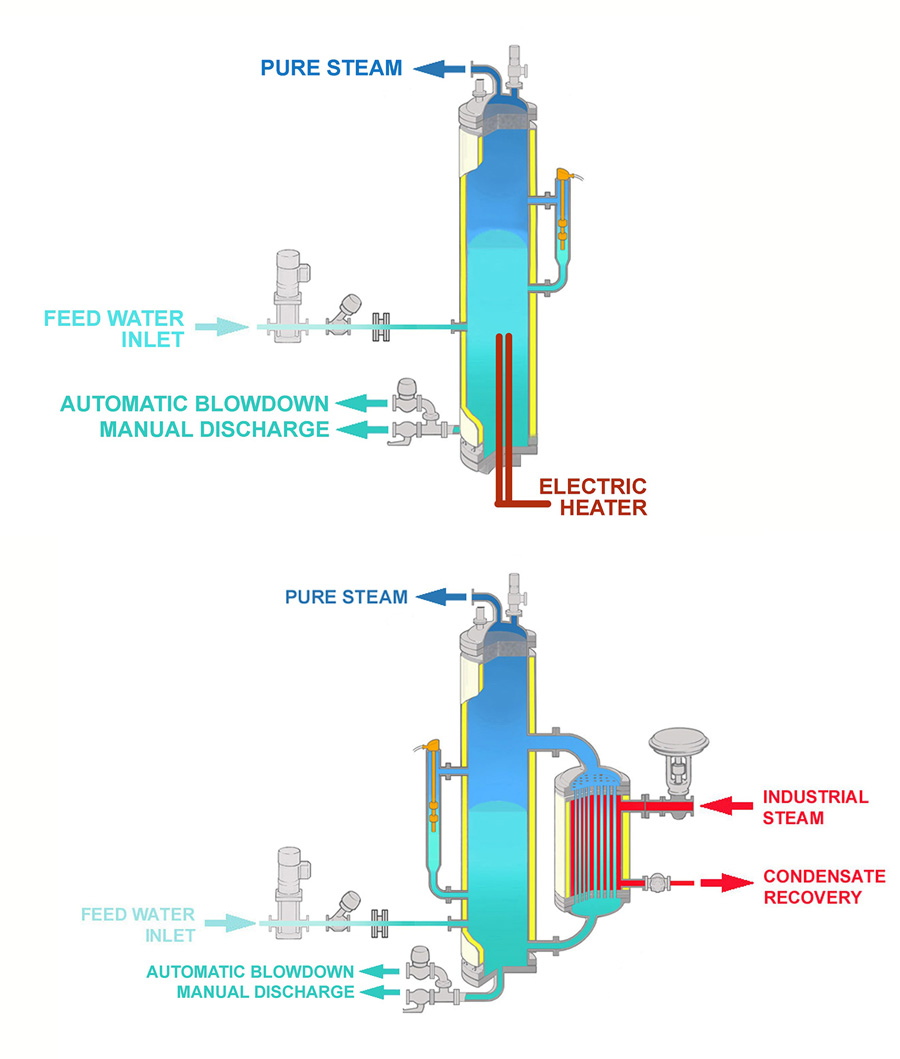 KOMB System Multi Effect Still + PS Generator
Our KOMB system is a unique design for the simultaneous production of WFI and PS, combining functions of a Multiple Effect Distiller (MED) and of a Pure Steam Generator (PSG) on a single skid, reducing the space requirements and cost.
A single SCADA system controls both the MED and PSG which is capable of providing separate or simultaneous production of Water for Injection and/or Pure Steam.